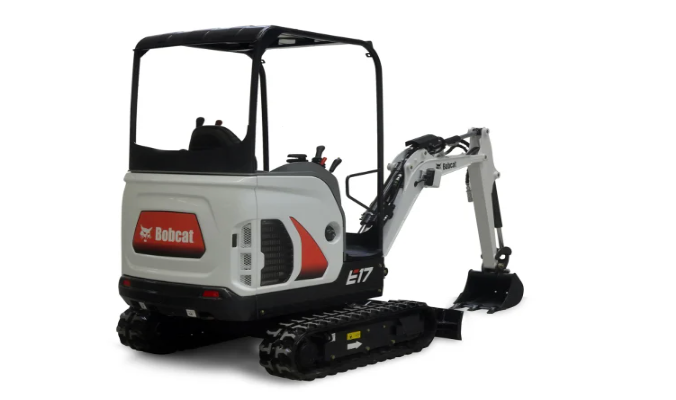 Bobcat E17 Specifications

Our Bobcat E17 Compact Excavators are a very adaptable, portable piece of equipment that is regularly rented for use on building or landscaping projects where there is restricted access or tight area. This mini excavator performs admirably on a variety of applications.

The undercarriage may be hydraulically retracted to a width of only 98 cm, allowing the operator to manoeuvre the excavator through doors and other tight spaces.

To have a larger footprint and improve performance, it may also increase in size to 136 cm. The reduced tail swing of the Bobcat E17 small digger improves its adaptability and manoeuvrability in confined spaces.

Quotation