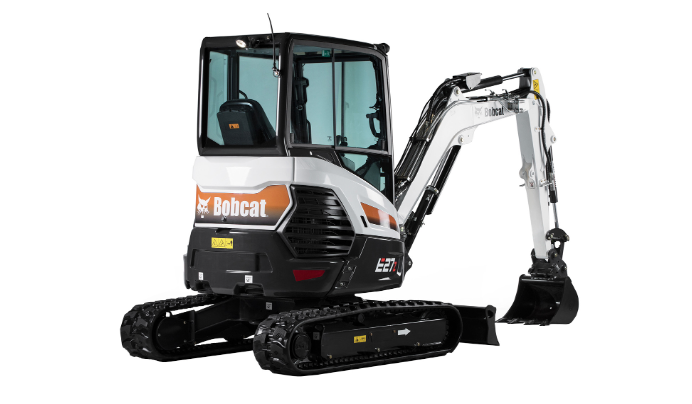 Bobcat E27 Specifications

Among the lineup of compact diggers, the new Bobcat conventional tail swing E27 version is one of the most well-known models. It delivers a distinctive mix of class-leading digging capability, enhanced stability, and breakout forces while retaining a transport weight that is below the weight requirements for suitable trailers.

Even when a hefty counterweight is selected as an option, the E27's tail overhang of just 280mm makes it easy to manoeuvre the little excavator in confined locations. Since performance and mobility are more important than compactness in highly demanding applications, the machine is suited for usage in those settings.

The E27 includes all of the comfort features for which Bobcat is known. For instance, the controls are easy to use and the cab is fairly roomy. The LED illumination in the E27 is also included for the best visibility. All of this guarantees the finest working circumstances for the person operating this mini digger.

Quotation