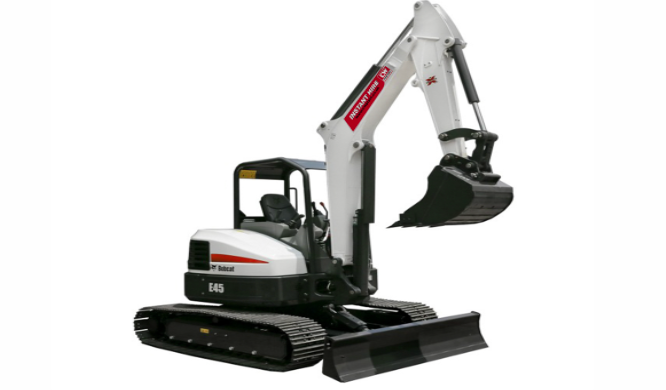 Bobcat E45 Specifications

The maximum digging depth and working weight of the Bobcat E45 excavator, respectively, are 3.3 metres and 4850 kg. Additionally, it lacks a tail swing. As a result, when excavating close to neighbouring objects, you have greater freedom and a lower risk of harming the mini excavator or the nearby property.

More floor space and operator comfort, as well as better controllability of the boom swing function, are two advantages of the fingertip controlled boom offset.

Quotation